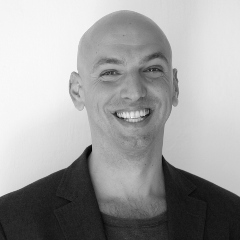 Lorenzo Becchi
Born in Genova, Italy, year 1973.
After the Degree in Agricultural Engineering for Tropical Countries I started to work in rural development and humanitarian aid in several countries: Brazil, Ecuador, Colombia, Cuba, and Morocco. Meanwhile I studied computer science in a self-taught way and collaborated with FAO, the UN agency, as a programmer of web mapping systems. In 2010 I directed the FOSS4G (International Conference of the Geospatial Free and Open Source Software) and the same year I finished my acupuncture studies with the Li Ping group at the CENAC school in Barcelona, ​​where I was living at that time.
From 2011 to 2016 I traveled without interruption. During this period between Asia and Europe, I have cultivated my passion for therapies and acrobatics: I have developed the Flying Therapeutics project, organized intensive courses of partner acrobatics and worked as a therapist in the Six Senses resorts for several seasons.
Today I am dedicated to the exciting objective of sharing the best of the knowledge I have acquired over the years. Two projects are born:
Apuntes de acupuntura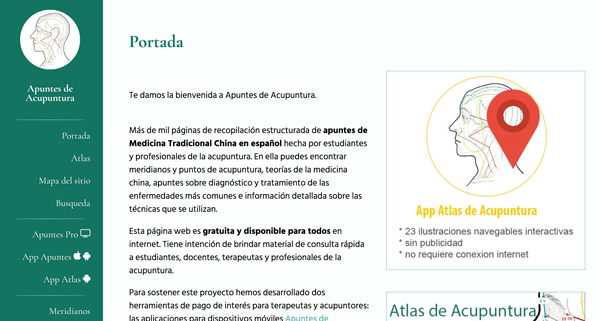 Apuntes de acupuntura, a website created in 2008 with the idea of ​​collecting the course notes, has grown over the years until recently exceeding 50,000 visits per month. This project continues to expand with the creation of a mobile application and the contributions of new collaborators.
One Minute Practice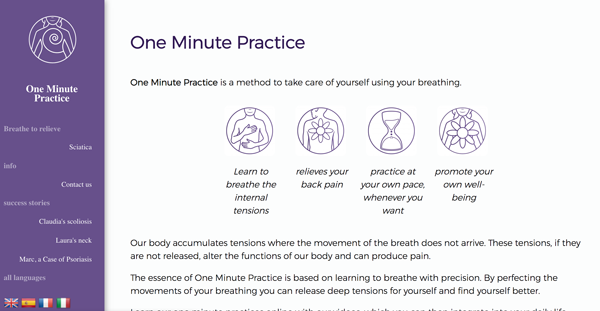 In parallel, the second project, One Minute Practice, a breathing and micro-movement technique that I have developed and perfected over the years as a tool capable of resolving my persistent back pain, is taking shape. I am convinced that our bodies accumulate tension because we have not learned to undo it. The aim of the project is to present simple and gentle techniques whose integration in daily life trains our bodies to be increasingly capable of releasing accumulated tensions and soften eventual physical pain.